Gardening
I have been gardening since before I could walk. I build a beautiful garden every year - mostly focused right now on providing fresh veggies for my kids and us to eat. Usually the veggies don't make it back to the kitchen!
I will provide some pictures sometime.
Garden 2022
This was my second or third season growing two massive sun gold cherry tomato plants next to the path.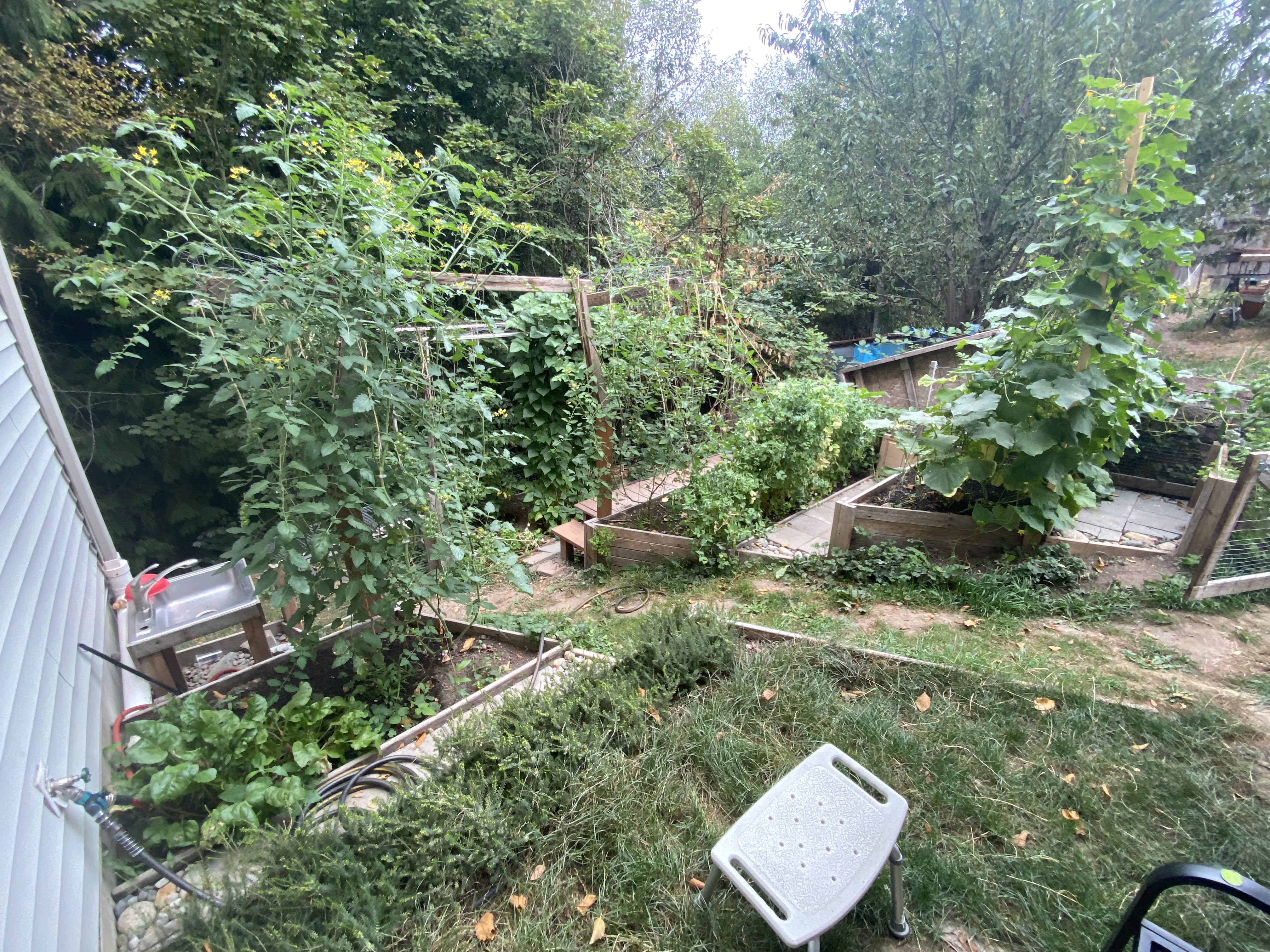 The six-foot tall trellis on the right is cucumbers - 16 cucumber plants! And in in the furthest bed in this picture, you may be able to discern a bean pole of about 20 Blue Lake Pole Bean plants that would have happily grown twenty feet tall if I had had the trelis for them to keep going.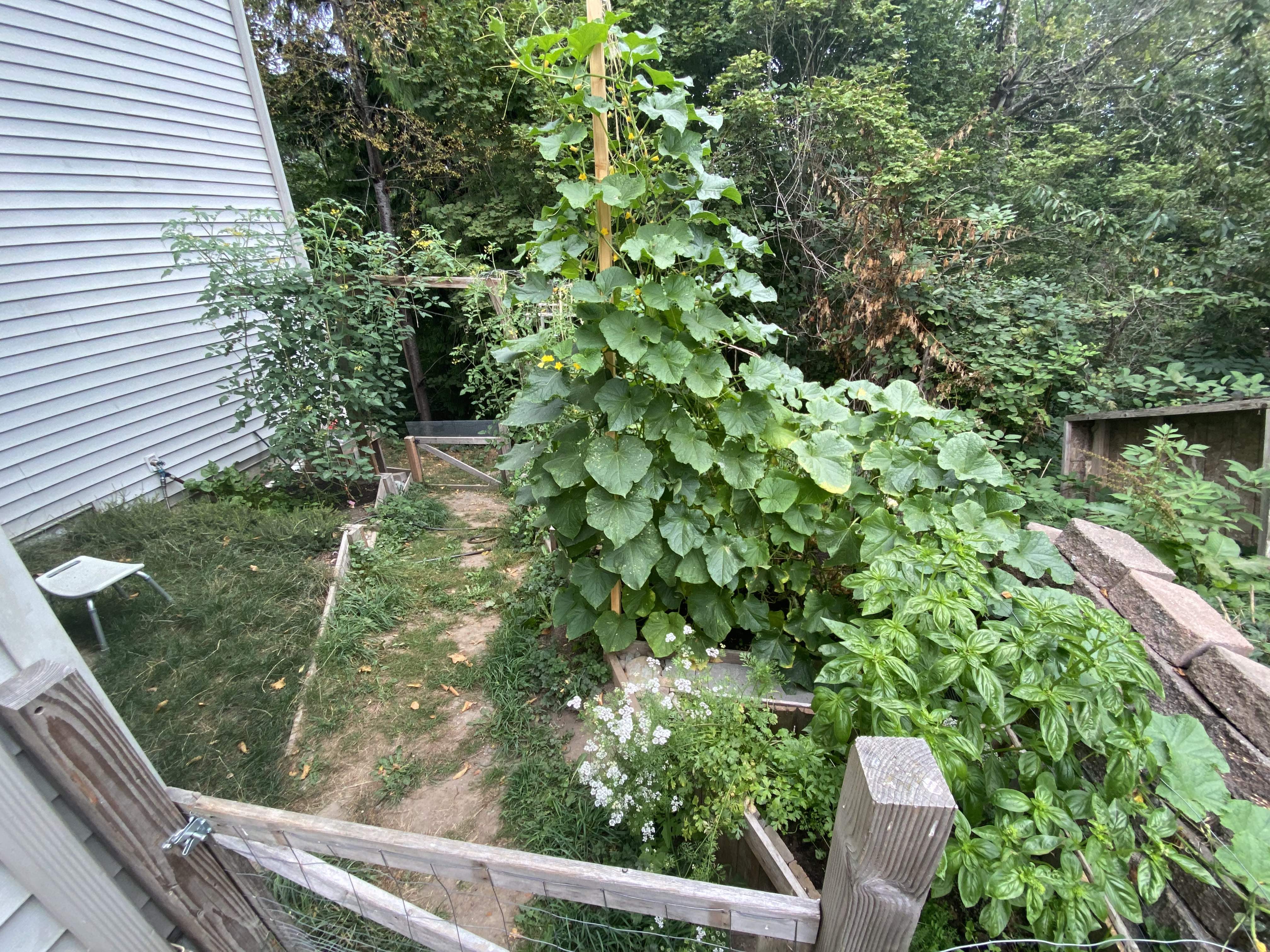 Another view of my 2022 garden showing the herb bed at the top and the height of the awesome cucumber trelis.
Garden 2021
This was the first season that I grew garlic.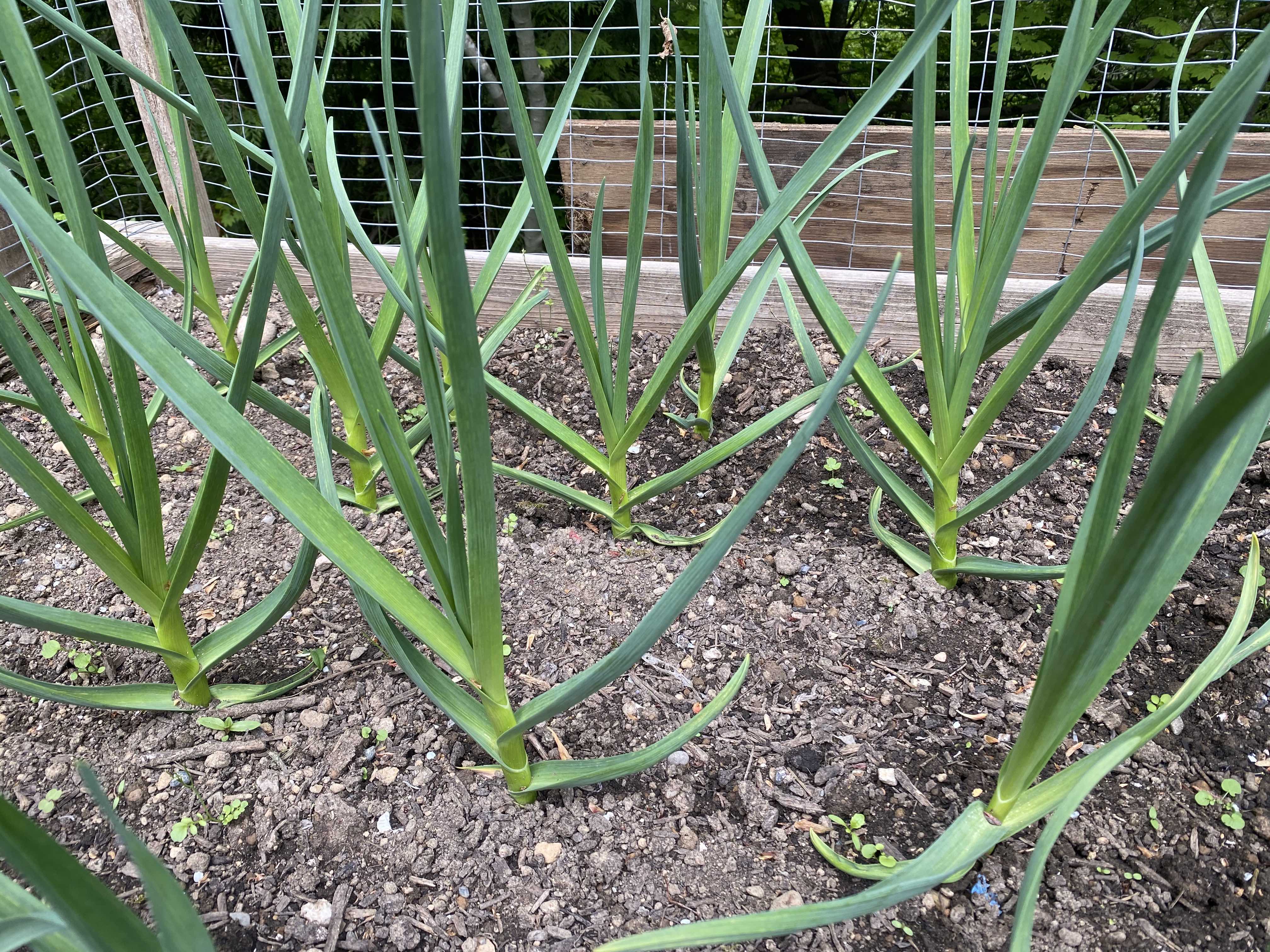 This image is of my crop of Inchelium Red soft stem garlic. I later stopped growing this variety and now focus only on Chesnok Red hard stem.